Spinal Cord Stimulator Malpractice Case Going To Trial In St. Louis
A 70 year old woman readied herself for what should have been a single night hospital stay recently in St. Louis, where she planned to have a spinal-cord stimulator implanted in her back. The hope was that the device, installed in some 100,000 patients over the last two years, would help him relieve the chronic back pain with which she'd struggled for decades.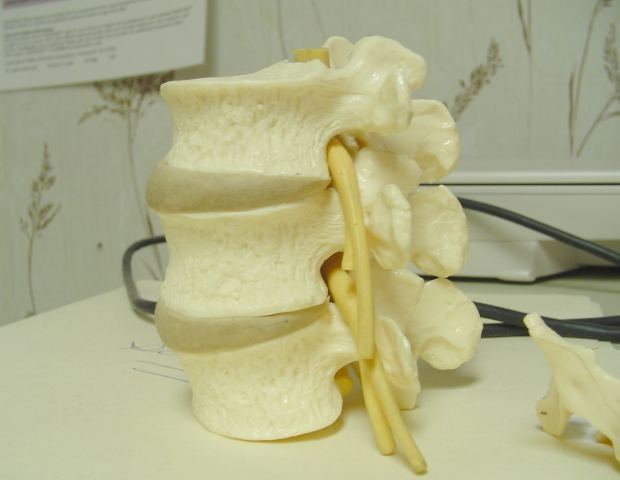 Instead, she was wheeled out of the hospital more than a month later, mostly paralyzed below the waist in the right leg.

Our office understands that these spinal-cord stimulators have been associated with more than 100 patient reports of permanent or partial paralysis after device implantation into the back. Based on adverse reports to the U.S. Drug Administration and a host of medical malpractice lawsuits, the Wall StreetJournal reports that the primary issue appears to be the way in which a person's spinal cord is punctured or compressed during the implantation procedure.

The FDA database shows there were 58 reports of adverse events in 2013 and another 48 in 2012. Most of the implants were produced by either Medtronic Inc., Boston Scientific Corp. or St. Jude Medical Center Inc.
Although the relative frequency of paralysis issues is believed to be rare, it tends to vary depending on the experience and skill level of the person who is conducting the procedure. This would suggest that the issue is mostly medical malpractice.
Analysts at Duke University Medical Center found that 1 out of every 100 patients who undergoes the procedure suffers at least some degree of root damage to the spinal nerve or other spinal-cord injury. The results can range from some amount of weakness in the muscle to total paraplegia.
Another study, conducted in 2011, looked at adverse event reports submitted by devicemakers. Those rates were (perhaps unsurprisingly) significantly lower, at 3.8 per 1,000, with more than half of those experiencing partial or total recovery. Meanwhile, 10 percent never recovered, and there was no outcome data for the other 30 percent.
Physicians who are familiar with the procedure say the greatest issue is the fact that not all physicians who offer the service are fully aware of the risks that may be associated with an operation that involves the spinal cord, or techniques that may reduce that risk. Lack of clear surgical guidelines and insufficient training have left many physicians unprepared to safely and properly carry out the operation.
Our office is currently handling a case on behalf of the 70 year old woman who not only has issues with paralysis but also with Deep Vein Thrombus, MRSA Infection, and Bedsores resulting from being wheelchair bound.
Part of the issue is that so many different types of doctors are doing it. Whereas most medical societies develop strict training standards and practice guidelines for these types of operations, spinal stimulator implants are performed by orthopedic spine surgeons, neurosurgeons, pain management doctors and anesthesiologists as well. That means no singular medical society has stepped forward to issue guidance or track performance. While it seems like a fairly simple procedure, the truth is it requires great precision because of where it occurs in the body in relation to the spinal cord.
The companies who manufacture the devices say they adequately warn of the possibility of paralysis prior to the procedure. Other potential risks include the chance that scar tissue could form around the electrodes and result in damage to the nerves, which in turn could result in a gradual, increasing weakness in all four limbs.
Global sales of these devices generate an estimated $1.5 billion each year.
So far, a handful of negligence lawsuits have alleged failure of doctors to obtain proper training before the procedure and failure of manufacturers to ensure proper training to doctors before issuing the device. Several have so far been settled out-of-court.
Our office is working on these cases and welcome any inquires relating to neuro stimulators or spinal cord stimulators.
Category: General
Labels:
There are no comments.
Post a comment
Post a Comment to "Spinal Cord Stimulators Implicated In Spinal Cord Injuries"
To reply to this message, enter your reply in the box labeled "Message", hit "Post Message."